News
6th May 2013
Another stunning image from the private party at Crown Casino, Melbourne.
'Quiet please, Caroline O'Connor is on stage!'
19th April 2013
Photographer: Andy Borg
Andy Borg photography.
—————————————————————————————————————–
6th May 2013
The Big Finish Productions crew were out in full force on the 19th April as they performed with the phenomenal Caroline O'Connor at the Palladium Ballroom in Crown Casino, Melbourne. The talent also included the spectacular song & dance duo Steven Grace and Nathan Pinnell, along with the beautiful Natalya Bobenko and the stunning Nadia Coote.
Big Finish Choreographed the headline act in a high octane extravaganza. They also provided world class singer/dancers for the private party.
Caroline has recently returned from Broadway in 'A Christmas Story', which has just been nominated for 3 Tony Awards. She bursted back onto the scene on friday night in her first performance in Australia to wow audiences once again.
—————————————————————————————————————–
23rd March 2013
We are pleased to announce that Big Finish is now on Pintrest. Just click on the icon below or at the bottom of the page.
Follow us now!

—————————————————————————————————————–
11th March 2013
Calling all musical theatre lovers, students and industry professionals,
Come and spend the day with one of the leading musical theatre and film stars of our generation, Caroline O'Connor. Caroline has dazzled them on Broadway and the West End. Now She is coming for a one-time only EXCLUSIVE masterclass in Melbourne. She will take you through her career highlights, cover topics about the industry and offer an up close & personal Q&A. You will complete the day with a Fosse workshop led by Caroline & industry professionals Steven Grace and Nathan Pinnell.
For more info and bookings please email
info@bigfinishproductions.com
—————————————————————————————————————–
11th March 2013
Hey guys,
Steven Grace is now taking casual adult ballroom classes at Bev Palmer Performing Arts commencing this thursday 16th March. Grab a partner, come down and have fun with us.
We hope to see you there x
—————————————————————————————————————–
23rd February 2013
Big Finish Productions is now on Instagram! Follow us and keep up-to-date with all our exciting projects…..in pictures.
Just click the icon below and follow!
—————————————————————————————————————–
22nd February 2013
Big Finish Creative Director Steven Grace is now a regular contributor for Dancetrain, Australia's favourite dance magazine. In his third interview for the magazine, he speaks exclusively to none other than world-famous Prima Ballerina Darcey Bussell. In this highly anticipated interview they talk about Darcey's many roles in life, her career and her time at The Royal Ballet School in London.
Darcey's interview will feature in the March/April issue of Dancetrain, available in newsagencies from 1st March.
Darcey's new photographic book 'Darcey Bussell: A Life In Pictures' is full of stunning imagery which captures Darcey's career from her early years to her final performance. Darcey also provides fascinating insight into the ballet world, on and off stage with exclusive behind-the-scenes photos. A must have for all ballet lovers. This book is available in book stores and online.
—————————————————————————————————————–
10th October 2012
After two very successful concerts for the glamorous reopening of Hamer Hall at The Arts Centre, Melbourne, Big Finish invites you to view this special performance with Caroline and her boys. The male dancers were provided by Big Finish and Caroline's segment was choreographed by Creative Director Steven Grace.
Enjoy x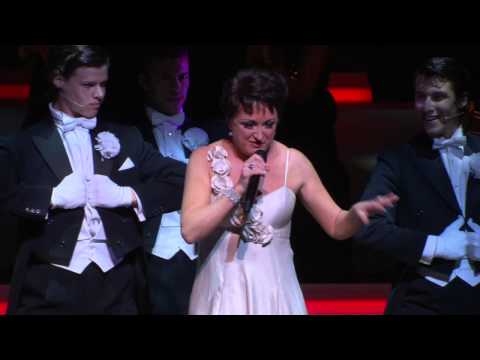 —————————————————————————————————————–
24th August 2012
Big Finish Creative Director & choreographer Steven Grace will now be taking regular jazz classes next month in Melbourne. If you would like more info regarding classes please email us on info@bigfinishproductions.com to book.
—————————————————————————————————————–
3rd August 2012
The Big Finish Productions creative team Steven Grace and Nathan Pinnell produced a slick and energetic number for Caroline O'Connor at the reopening of Hamer Hall, The Arts Centre in Melbourne last week. Caroline had 8 dashing male dancers in tails which oozed pure class with a throwback to the glossy old Hollywood glamour. Caroline and her boys lifted the roof as they performed 'How lucky can you get' originally sung by Barbra Streisand from the film 'Funny Lady'. This was a once in a generation event and K.D.Lang also headlined the concerts. Oscar® winner Geoffrey Rush and Dannii Minogue also attended the event.
Caroline and her boys.
Clockwise from centre: Caroline O'Connor, Daniel Camilleri, Maxwell Trengrove, Assistant choreographer Nathan Pinnell, Aaron Lynch, Choreographer Steven Grace, Ross Hannaford, Alex Given and Stephen McDowell.
—————————————————————————————————————–
16th July 2012
We present the performance showreel for our Creative Director Steven Grace. Steven has been in the business for over 2 decades and is currently working alongside the creative team for Strictly Ballroom the musical.
—————————————————————————————————————–
16th July 2012
Big Finish Productions presents the teaser for the Australia Day Gala Dinner 2012. The headliners were Grace Embassy featuring the electrifying Caroline O'Connor in a classy cabaret. Grace Embassy included Steven Grace and Nathan Pinnell, both direct from the West End in Priscilla, Queen of the Desert and Legally Blonde, and our stunning women Mandy Liddell and 6ft leggy Lisa Norman.
The evening was attended by Barry Humphries AKA Dame Edna Everage and former PM Kevin Rudd.
Enjoy!
Enjoy!
—————————————————————————————————————–
6th June 2012
We are pleased to announce that our creative team at Big Finish will be choreographing for one of Australia's biggest musical theatre stars Caroline O'Connor for Hamer Hall's grand reopening concerts at the Arts Centre, Melbourne. The concerts will be held on thursday 26th & friday 27th July 2012. Tickets now on sale.
—————————————————————————————————————–
2nd April 2012
A huge congrats to our very own Andrew Dolejsi who has just shot a worldwide campaign for Vodafone. Won't be long before we see his face everywhere!
————————————————————————————————————————-
18th February 2012
We have fresh new faces this month at Big Finish. Check out our 'Gallery' page for these hot beauties.
—————————————————————————————————————–
13th February 2012
You won't miss a beat again with us here at Big Finish. For the latest updates and announcements you can follow us on Twitter, Like our page on Facebook, or check out our promo clips on our YouTube channel. You can do all 3 if you like! Just go to the bottom of the page and click on the icon you wish to view.
—————————————————————————————————————–
8th February 2012
The teaser for our new tap show Forget You.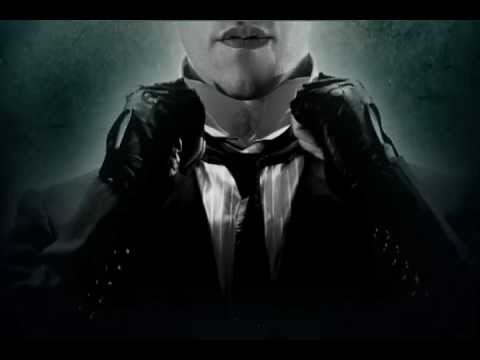 —————————————————————————————————————–
8th February 2012
Here is our promo video for Grace Embassy featuring Steven Grace, Nathan Pinnell and Deanne Berry styling it out!
Now available for corporate functions, live events and private parties. For more enquiries please contact us.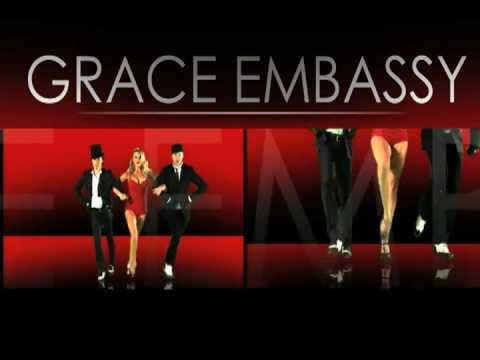 —————————————————————————————————————–
21st January 2012
Big Finish productions provided all entertainment for the annual 2012 Australia Day Gala Dinner at Australia House on the Strand in London. This event was celebrating Australia's Olympic heritage.
Big Finish put on a brilliant show as they wowed the crowd at the prestigious Black Tie event. Our very own Grace Embassy performed with International multi-award winner of stage and screen Caroline O'Connor. Caroline is best known for her role as Nini Legs In The Air in the Oscar® nominated film Moulin Rouge! and Velma Kelly in the musical Chicago on Broadway and around the world to name a few.
Caroline was on top form as she belted out some well known tunes in a stunning cabaret.
Grace Embassy featured all Australian talent with the phenomenal Steven Grace and Nathan Pinnell where they ripped up the floor in an electrifying song and tap. Not forgetting the stunning Mandy Liddell and 6ft leggy Lisa Norman.
Caroline and the gang delivered high-octane performances leaving the crowd wanting more.
The evening was attended by former Australian PM Kevin Rudd and comedian Barry Humphries (AKA Dame Edna Everage) where Mr. Humphries was awarded Australian Of The Year.
—————————————————————————————————————–
13th December 2011
Our beautiful Grace Embassy Starlets shared the stage with Dame Edna Everage as they sung Christmas Carols at the exclusive Claridge's Hotel in London. They did it with class as they serenaded the audience at the festive event.